Improving people's lives since 1993.

"Magic just doesn't happen. In our case, it's very deliberate."
Melissa Williams, CEO.
LDN partners with organisations to create cultural and behavioural change in areas of leadership and behavioural and values based safety.
We also work with individual learners to grow their knowledge and skills through our Workplace Dimensions division.
We have built our industry reputation on providing strong return on investment, exemplary client service, and leading-edge solutions and programs under our three brands: Leadership Dimensions, Safety Dimensions and Workplace Dimensions.
About us
From our early years, where we focused in performance management consulting, training and coaching, we have evolved to become a dynamic market leader offering a suite of qualifications and training programs across the leadership and safety spectrum.
We are proudly Australian owned and operated – and so we understand what makes Australian and New Zealand businesses and their employees tick.
We have worked at all levels of Government, as well as with international clients with operations throughout the Asia Pacific region, Europe and Middle East. They choose us because we are adaptable to the needs of different cultures whilst consistently delivering a quality and credible product.
Our brands
Safety Dimensions designs and delivers in-house consulting and facilitation programs that train and develop leaders, safety teams and employees with the goal to transform safety culture.
See more >>
Leadership Dimensions designs and delivers in-house consulting and facilitation programs that focus on improving the performance, productivity, wellbeing and retention of your people through consulting, coaching and training.
See more >>
Workplace Dimensions via our Registered Training Organisation (RTO) provides public programs offering nationally recognised qualifications around Australia. See more >>
Meet our leadership team
Melissa Williams, Chief Executive Officer
Melissa brings over 30 years of training, leadership, learning and development experience to her role as Chief Executive Officer of Learning Dimensions Network, a position she has held for 10+ years.
Responsible for an RTO that has managed over 17,000 enrolments, Melissa oversees all Accounts for accredited and non-accredited clients. As the Head Assessor for all leadership and management qualifications, Melissa is responsible for all areas of creating and delivering VET qualifications in addition to having personally marked over 900 assessments, Melissa enjoys stewarding learners through their assessment journey in her area of expertise.
With a keen eye for process and systems, Melissa has previously been a learning and development consultant and coach in her own right, in addition to holding global General Management positions in various consultancies based in Malaysia, Singapore and North America. With a specialty in international training with cross-cultural overlays, Melissa's commitment to clients is to provide high-level Account Management and to ensure the project team delivers robust solutions that produce tangible outcomes whilst providing service that exceeds expectations.
---
Kevin Obermuller, Facilitator/Managing Partner
As an experienced researcher, designer and developer of safety interventions that align with operational and systemic outcomes, Kevin is well known for his practical application of best practice approaches, particularly at senior management level.
Kevin brings 30 years of experience as a senior leader within various businesses in the United Kingdom, Europe and Australia, including 10 years as a Senior Consultant with Chandler MacLeod. Kevin holds teaching qualifications and specialises in psychometric and values-based assessment tools.
Kevin is a highly sought after facilitator and a coach to CEOs, MDs and their senior teams, and focuses on safety and other leadership responsibilities. He is also a founding partner of Learning Dimensions Network, the parent company of Leadership Dimensions.
---
Sue Banks, National Business Development Manager
Sue brings over 20 years of experience in service industries, training, education, recruitment and consulting to her role at Safety Dimensions.
Responsible for working solely alongside our Managing Partner of Safety Dimensions, Sue works on high profile and senior executive accounts across the mining, construction, aviation and manufacturing industries, and specialises in accounts that require that special level of attention due to complexity, size, scope or confidentiality.
Known for her relaxed, client-centric, yet pragmatic approach, Sue successfully applies her business development, operations, recruitment, financial and project management experience with her ability to listen and provide insight to consistently deliver service of the highest standard.
---

Harai Clark, General Manager
Harai has over 20 years of experience as an operations and administration generalist covering areas such as IT management, process re-engineering, human resources, events management, policy writing, project management and leading and managing teams.
With a strong belief that "every person adds value to an organisation", she strives to assist others to achieve their learning outcomes. Having worked across a range of industry sectors, including tertiary education, sales and marketing and government, Harai brings adaptability, energy and a passion for connecting people to services, support and opportunities.
---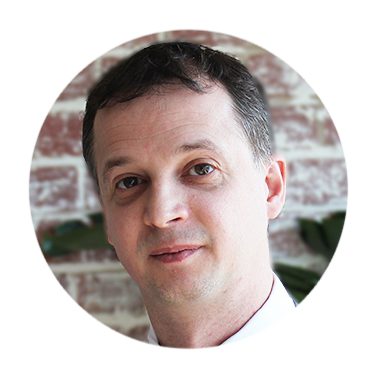 Wayne Willey, Financial Controller
Wayne is the Financial Controller and Head of the Finance department at Learning Dimensions Network. Wayne's role is to oversee all the financial operations, internal controls and integrity of the finance department, whilst providing excellent customer service to both internal and external stakeholders. Wayne has held senior leadership roles with strategic and financial management responsibilities across a mix of industries.
Wayne holds a Bachelor of Commerce degree and is CPA qualified. Wayne's experience covers accounting, financial management, project management, systems improvement and strategic planning.
---
Sonja Gitsham – RTO Manager
Sonja brings more than 15 years successful experience in learning and development within the VET sector, HR and WHS operational sectors with recognised strengths in task organisation, project management and adaptability to new situations. Her quick thinking and analytical mind enable her to solve complex challenges in relation to the delivery of services for learners and clients across multiple industries nationally including Civil Construction (Major Projects), Electrical and Telecommunications Services, Manufacturing and Financial Services. 
She also holds qualifications in Training and Assessment, WHS and Business Administration.
Sonja is currently responsible for ensuring the compliance, quality assurance and regulatory requirements of our RTO are met and ensures learner and client needs are addressed through the provision of timely and effective communication and reporting.
Sonja manages a team of Assessors and administration staff and ensures facilitation compliance and professional development activities are regularly maintained.
---
Paula Tabone, General Manager – Workplace Dimensions
Having had overall responsibility for the day to day running of the Workplace Dimensions business and the project management teams, Paula is able to bring her practical experience to any challenge.
With over 15 years of national and international experience in the training and development field ranging from project management, marketing, scheduling, facilitator management and business operations, Paula's expertise is highly valued within Learning Dimensions.
Our major milestones
1993:
Learning Dimensions Network is launched in June by Kevin Obermuller and Louise Quinn. Our first large national contract was awarded by Telstra Mobiles the same year.
1999:
We are asked by Goodman Fielder to apply our specialist design and delivery of culture change interventions specifically to the safety industry. We also won our first 3-year contract to deliver programs across 9 Asian countries.
2003:
Safety Dimensions is launched in response to growing client needs.
2007:
Melissa Williams returns to Learning Dimensions Network as its CEO. RTO registration is achieved. We co-develop the first Australian accredited 10604NAT Certificate IV in Safety Leadership (OHS) – Construction with the John Holland Group.
2008:
Our first Brisbane office is opened due to client demand for our qualifications and training programs in a range of industries including transport, mining, banking, health and government.
2011:
Our CEO relocates to Asia to further enhance our expansion.
2012:
We renamed Learning Dimensions to Leadership Dimensions and retained our focus on helping organisations to achieve their leadership performance goals.
2013:
Our first Canberra office opened due to client demand.
2014:
Workplace Dimensions is launched to focus on delivering accredited skills training to the public.
2017:
Successfully entered the Middle Eastern market.
2018:
Celebrate 25 years in business.
Lets' start something new
Call 1300 453 555 or use the form below to see how we can help transform your organisation.
Think we can help? Get in touch

here

or call us on 1300 453 555.