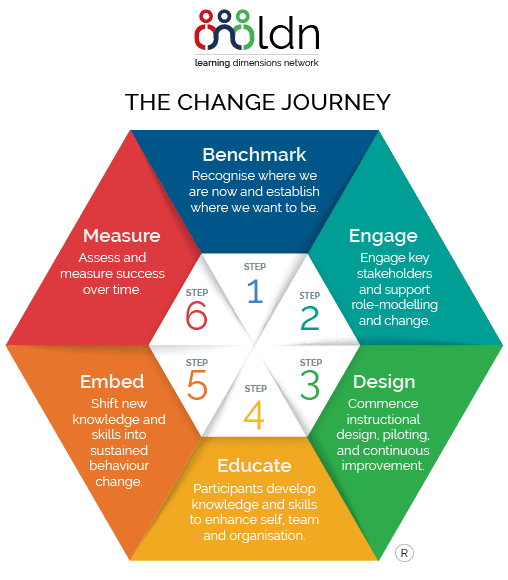 We want our clients to see the results of their investment, our reputation requires it. To do this we ensure all our solutions are effective in engaging staff and bringing benefits to our client organisation and work with our clients to ensure effectiveness of our approach. LDN uses an established and successful six step 'change journey' methodology when working with clients.
Whether the solution to an organisation's problem relates to safety, change, introduction of new procedures, leadership or workforce skills and knowledge development, our established methodology ensures the success and sustainability for the lifetime of the project.
To discuss how LDN's change journey can enhance your organisation, call 03 9510 0477 or contact us below.
Contact LDN now
Ready to build safer workplaces and more productive people?
Let's talk.
Call us on 03 9510 0477.