Leading communication (2-day program)

LIVE AND ONLINE TRAINING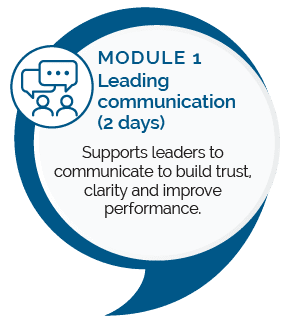 Good communications have long been positioned as one of the fundamental skills of strong leaders. Quality interpersonal skills have been proven to build trust and robust relationships that underpin the development of teams and increase the influence of an individual both internally and externally. This two-day program addresses these skills not as a 'nice to have' but rather as fundamental to the achievement of improved results through interactions with others. Increased productivity, delivery of efficiencies and reduced rework due to miscommunication are only some of the deliverables that this module seeks to achieve.
Participants attending this module will build the ability to flex to the way they communicate to the preferred communication styles of others.
This is achieved through gaining deeper listening skills and more informed 'reaction management'. Whether with direct reports, clients or peers, participants will learn how to give effective feedback, constructively engage in conflict by listening to different perspectives and seeking to deal with others respectfully and confidently. At the end of this 2-day Leading Communication program, participants will be able to:
Evaluate appropriate methods of communication, identify barriers to effective communication and engage others in ideas generation

Run presentations and meetings that engage others, create two-way conversations that result in action
Give effective feedback for performance improvement
Self-manage difficult conversations for more effective outcomes
Manage difficulties in the workplace and work performance to create positive outcomes
Engage in effective record keeping and reporting on communication outcomes
Maintain networks and sustain quality relationships with teams, peers and clients, monitoring satisfaction levels and addressing issues proactively.

Develop trust and confidence in others through quality interactions that deliver the agreed outcomes

Ask quality questions and listen more deeply for increased understanding of core issues and motivations
Gain nationally accredited units of competency.
When you've attended this program, have successfully completed your assessments and are deemed competent, you'll receive a statement of attainment showing the units of competency gained.
Units of competency covered in this program are:
BSBXCM401 – Apply communication strategies in the workplace

BSBCMM412 – Lead difficult conversations

BSBLDR412 – Communicate effectively as a workplace leader
The Leading Communication two-day module is supported by workplace application and assessment and delivers three units toward BSB40520 Certificate IV in Leadership and Management.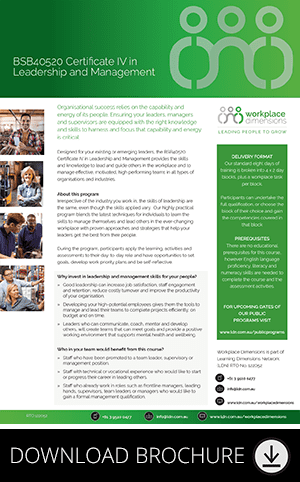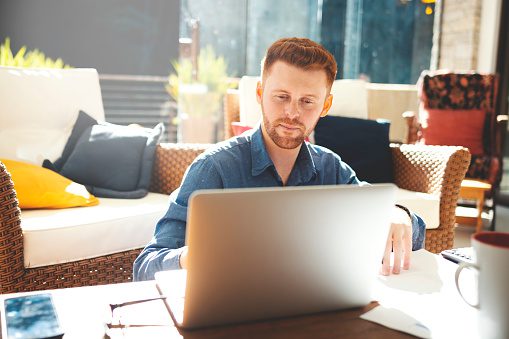 OUR ONLINE DELIVERY FORMAT
This program is delivered via Zoom with a live facilitator, in a real-time, interactive training environment that you can access from anywhere via an internet connected computer or device. This is not a pre-recorded online program – it is the same experience as our highly interactive face-to-face programs.
Need a skill set, not the full qualification?
Sometimes you may not need the full qualification, but rather the skill set or specific topics within a qualification. Our flexible 'module' option means you can choose to attend only the topic/s you need, and when you've attended, successfully completed your assessments, and are deemed competent you'll receive a statement of attainment showing you've gained those units of competency. Complete all four topics and receive the full qualification.
This module is part of the BSB40520 Certificate IV in Leadership & Management
BSB40520 Certificate IV in Leadership and Management is a program that gives you the skills and knowledge to lead and guide others in the workplace and to manage effective, motivated, high-performing teams in all types of organisations and industries.