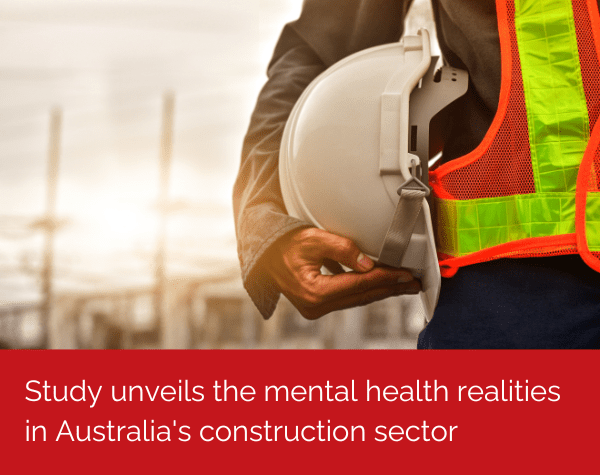 Despite its significant contribution to the economy, the construction industry is facing high rates of suicide and mental health issues among its workers.
The Suicide Trends Among Australian Construction Workers study examined the incidence and trends of suicide among construction workers in Australia. By analysing 20 years of data, they found that male construction workers have approximately twice the risk of suicide than that of male workers in other occupations.
The study identified several factors that contribute to the increased risk of suicide among construction workers which include:
Economic constraints: Construction workers face various economic constraints such as long periods of unemployment or underemployment and job insecurity. These economic constraints can lead to financial difficulties and increased stress that can negatively impact mental health.
Workplace stress: Construction workers are often subjected to high levels of workplace stress related to demanding workloads, tight deadlines, and job-related safety risks. Such stress can weaken coping mechanisms and increase the risk of mental health issues.
Long working hours/night shifts: Construction workers frequently work long hours or night shifts, leading to fatigue and sleep deprivation. Fatigue can exacerbate mental health conditions and increase the risk of accidents, which can lead to further stress and pressure.
Age and gender: The study shows that young male construction workers are at higher risk of suicide than their older counterparts and female construction workers.
Transient working conditions: Many construction workers work away from home as FIFO workers or travel frequently. This can lead to social isolation, a lack of support networks, and increased difficulties in accessing help if needed.
Relationship breakdown, personal debt, excessive alcohol consumption: Construction workers may struggle with personal issues can exacerbate mental health conditions and increase stress levels.
This study highlights the need to pay attention to the mental health of construction workers, to properly identify the risk factors and to implement appropriate and timely interventions to lead to a reduction in the incidence of suicide. It also reviewed several interventions that were implemented to address prevention which demonstrated positive outcomes for workers.
Successful interventions for constuction workers included:
'Mates' programs which provide mental health awareness and support to construction workers through various activities, such as training, counselling, and peer support.
Peer-based support programs that aim to improve the mental health and wellbeing of construction workers.
State-based suicide prevention networks that offer prevention training, advocacy, and support to workers in the construction industry.
Support phone lines: Industry or mental health specialist lines that offer counselling and support to construction workers who may be struggling with mental health issues.
The R U OK? Day campaign: The annual campaign that aims to raise awareness about suicide prevention and encourages workers to check in on their colleagues' mental health.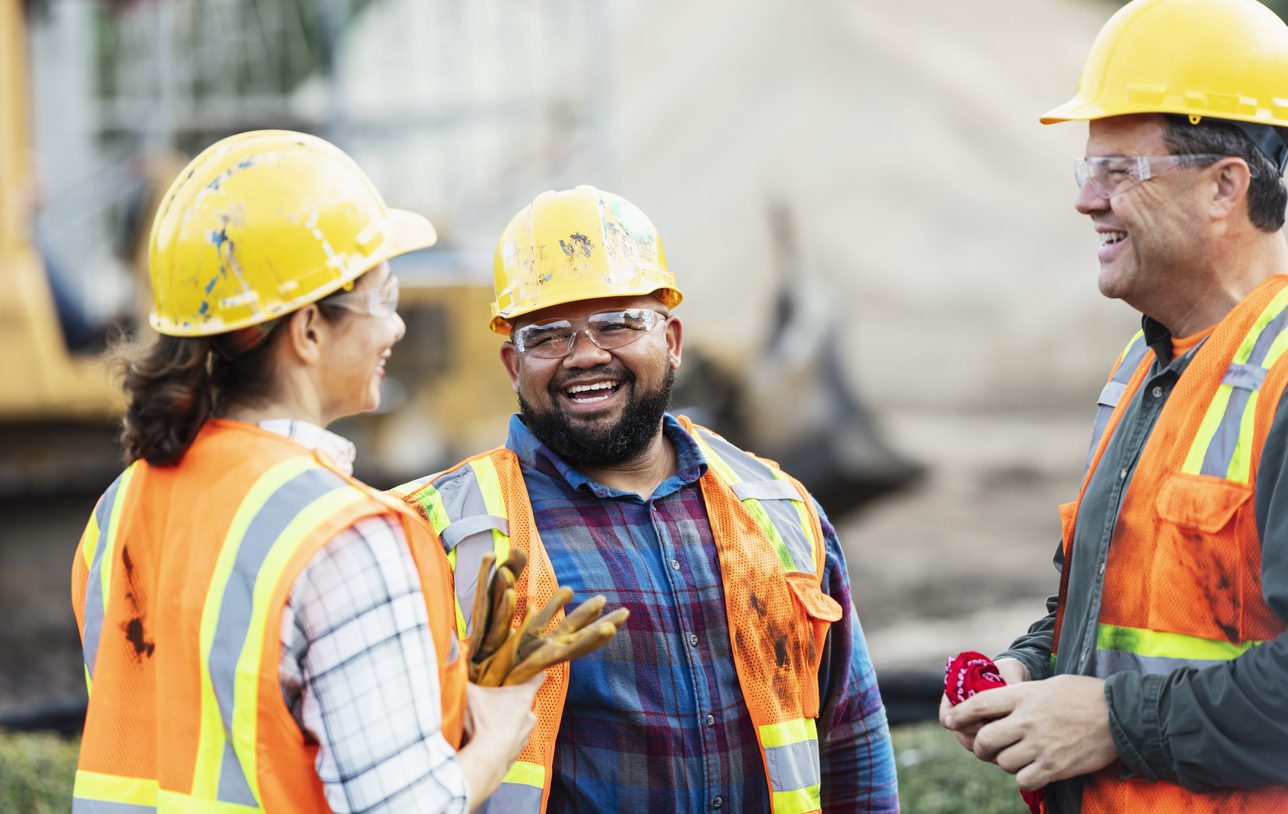 Harnessing the power of Employee Assistance Programs (EAPs):
Although not mentioned in the study, EAP programs are increasingly offered as part of organisational health and safety initiatives.
EAPs typically provide counselling, support, and other services to employees who are experiencing personal, family, workplace, or other issues that are affecting their mental health. Services provided by EAPs are usually free or low-cost to employees and their families, and they are often provided by qualified psychologists, counsellors, social workers, or other mental health professionals.
The findings underscore the urgency of recognising and tackling the mental health crisis within Australia's construction industry.
By assimilating effective intervention practices and promoting a culture of support, the sector holds the potential to overcome its challenges.
Safety Dimensions offer a range of programs and customised options to support leaders, supervisors and employees.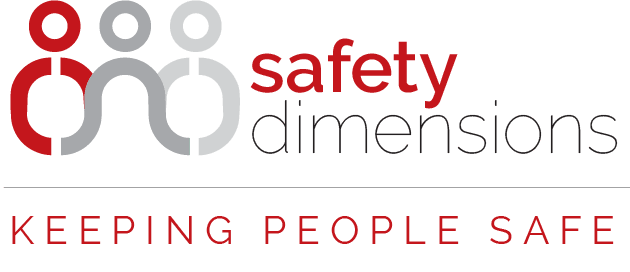 M.A.T.E.s program
The core foundation of Safety Dimensions M.A.T.E.s program is that everyone is a leader of safety, and we can each make a difference if we speak up and get involved. The program reinforces your organisation's safety and wellbeing philosophy and provides tools for anyone to have peer-level conversations to reinforce safe practices and lift risk awareness, particularly in routine tasks.
At the end of this course participants will be able to:
Take up an informal leadership role with mates (peers) at work every day.
Understand human behaviour, risky behaviour and choices of self and others to comply with procedures, and to help break down the barrier to communication.
Debunk myths about the role of mates in the workplace by recognising that it's their responsibility to speak up and get involved.
Move from operational 'telling' or 'dobbing' to influencing others to think for themselves.
Have conversations that move people out of complacency and alert them to potential risks or hazards.
Build greater overall risk awareness and preparedness.
Psycho-social risk management program
At the end of this course participants will be able to:
Uncover psycho-social hazards and overlay this each to participants' role in your organisation.
Self-assess each team's exposure to psycho-social hazards and risks.
Learn a leader's role in managing psycho-social hazards and risks (prevention is good leadership).
Discover how good 'people leadership' minimises or mitigates psychosocial risks.
Uncover the resources available at your organisation to improve the participant's leadership skills and knowledge.
Create an 'action plan' to mitigate identified risks and monitor and review progress.