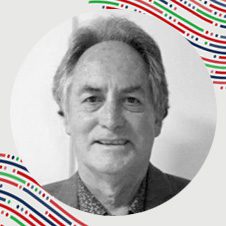 Bruce Helyard is a Senior Consultant and Facilitator with Safety Dimensions and Leadership Dimensions.
"Walking the Talk" – What does it really mean?
While facilitating our leadership programs, the BSB40520 Certificate IV in Leadership and Management or BSB41419 Workplace Health and Safety, or in on-site and one-to-one coaching, we hear thousands of employees express common sentiments regarding perceived inconsistencies between their leaders' intentions and actions – otherwise known as not 'walking the talk'.
Here are some common insights we hear from employees – if you're a leader, this is an opportunity to self-check on role-modeling and help establish a culture of trust with their people.
The tangible visibility of leaders is important to your people.
Many workers complain that leaders hide behind being busy. The more remote people are, the more noticeable the divide. Many leaders appear to be uncomfortable out on site, appearing "out of their comfort zone', wearing the 'uniform of the ivory tower' rather than PPE, and needing to be reminded of site rules, safety practices, and general protocols. What can leaders do?
Call ahead and check in with the business unit manager or site supervisor
Be fully up to date with safety and personal protective equipment (PPE) requirements
Think about how best to build rapport with those on-site
Your people watch you create the workplace by what you personally:
Demonstrate through your actions
Tolerate, accept or ignore
Acknowledge or praise
Whether you like it or not, you are highly visible and employees will draw meaning from what you do, how you react, and what they feel is important to you.
Be aware of how your behaviours are being perceived
Be mindful of how your actions may be interpreted
Don't just espouse the company line and talk about values – demonstrate them and show why they matter
Are you the real deal?
Many employees feel interactions between workers and leaders are ineffective and inauthentic, showing no real concern for people's well-being, safety, resources, or needs that aren't focused on profitability, timeliness, and productivity. Many leaders have difficulty in setting up a culture of trust and cultivating natural and real upwards communications. Employees want straight, clear information on what's happening within the organisation, including the near misses and the on-site hazards – without blame or being ignored – and want to be able to give feedback or follow up. At the same time, it's felt that there's not enough positive acknowledgment of catching people doing good. There is a strong emphasis on targeting the poor or bad behaviours / actions in the workplace but it is not in balance.
Be very aware of what you can and can't discuss and be honest about it
Speak the truth as often as possible
Show that workers are a priority by making time for them and don't cut discussions short
Remember, or study up on, as many people's names as possible, particularly those with long tenure or informal authority. You might want to go through the HR staff photos to help match names and titles to faces
Find things to provide feedback on (particularly those things that are working)
Ask "what could be improved?"
Wellbeing
Many leaders are uncomfortable when it comes to discussing the well-being of employees. They may confuse Duty of Care with the fear of being too nosy or invading 'personal space' by overstepping professional boundaries. Even though stress-related or psychosocial issues are a major concern in workplaces today, few leaders feel equipped to ask questions that will give them any clues about where their workplace is in relation to fitness for work or general attitude and morale. Well-being is a two-way street in the workplace: it is the responsibility of the worker to speak up as well as the employer to ask regarding welfare and wellbeing.
How does a leader build a culture of trust?
Be on site more often than you think you can afford (it will pay off in the long run)
One visit won't bear fruit so be prepared for some cynicism and lots of 'what's not working' in the short term
Follow through on complaints or state what can't occur (ie don't promise the moon)
Get comfortable with having a wellbeing conversation
"Walking the Talk" does deliver – it helps connect leaders and managers to their employees, provides first hand experience and data on what's happening at the 'coal face' and, most importantly, it helps break down the 'them' and 'us' mentality that can divide different levels of an organisation. But this can only happen when there is real alignment between the intentions of the leaders and their actions. So before you head out there next time… ask yourself, "What am I really doing out there?"